Onze zoon van 1,5 jaar oud zit sinds enkele maanden bij Greenkidzz en daar zijn wij en hij heel blij mee. We hebben ervaring met 2 andere crèches, dus we kunnen ook na vergelijking zeggen dat dit een hele bijzondere, prettige, en professionele crèche is. De leidsters ( en ook de leiding) zijn warm, betrokken, enthousiast, maar ook rustig, flexibel, en bekwaam. Ze zijn heel liefdevol, maar ook duidelijk naar de kinderen toe en denken met ons mee.
Verder is het natuurlijk heel fijn dat de ruimtes schoon, ruim, rustig maar ook gezellig zijn. De creche ligt gunstig in een rustige straat met weinig verkeer. Ook de tuin is prachtig en met veel speelplezier voor de kinderen.
Verder is het uniek dat ze buiten kunnen slapen, als je dat als ouder(s) een goed idee vindt. Onze zoon slaapt er heerlijk onder de vogelgeluiden (maar ook de slaapkamers binnen zijn goed) . Wat ook er prettig is, is dat ze dagelijks een warme biologische lunch krijgen en de kinderen veel naar buiten gaan (bijvoorbeeld naar de kinderboerderij). Het is een unieke crèche die gericht is op de natuur, wat ons (en onze zoon) zeer aanspreekt.
Al met al een echte aanwinst tussen de vele crèches in deze buurt!
Paulien en Berend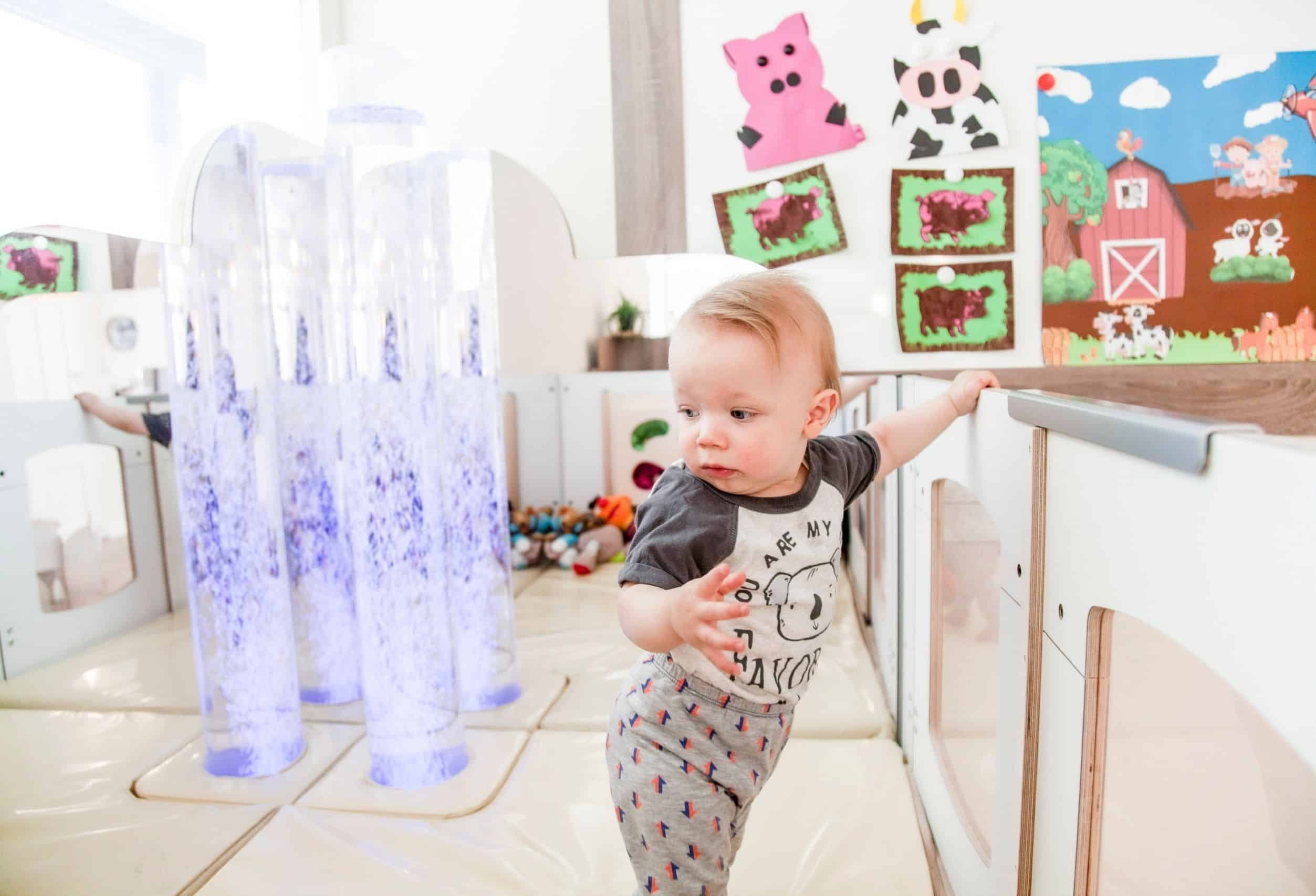 Greenkidzz is fantastisch. Hele lieve ondernemende leidsters. Mijn dochter Bobbie vindt het altijd een feestje om met de leidsters en andere kinderen naar de boerderij/ Artis/ speeltuin of de markt te gaan. Ze is lenig als spaghetti sinds de yoga lessen en komt iedere verjaardag of feestdag weer met een prachtig knutselwerk thuis. Een dikke 10!
Splinter
Onze dochter van 3.5 jaar zit er sinds april 2015 en sindsdien zijn we alleen blij dat we deze keuze hebben gemaakt. De aandacht voor de kinderen, het biologische eten, buiten slapen en ook de varierende activiteiten. Greenkidzz biedt een veilige omgeving waar onze dochter met plezier naar toe gaat. We laten haar met alle geruststelling achter bij de zorgzame leidsters. De flexibiliteit van Greenkidzz is ook heel prettig voor druk werkende ouders zoals wij, zoals ruildagen en de ruime openingstijden. We zijn erg tevreden en zouden het aan alle ouders aanraden.
Issa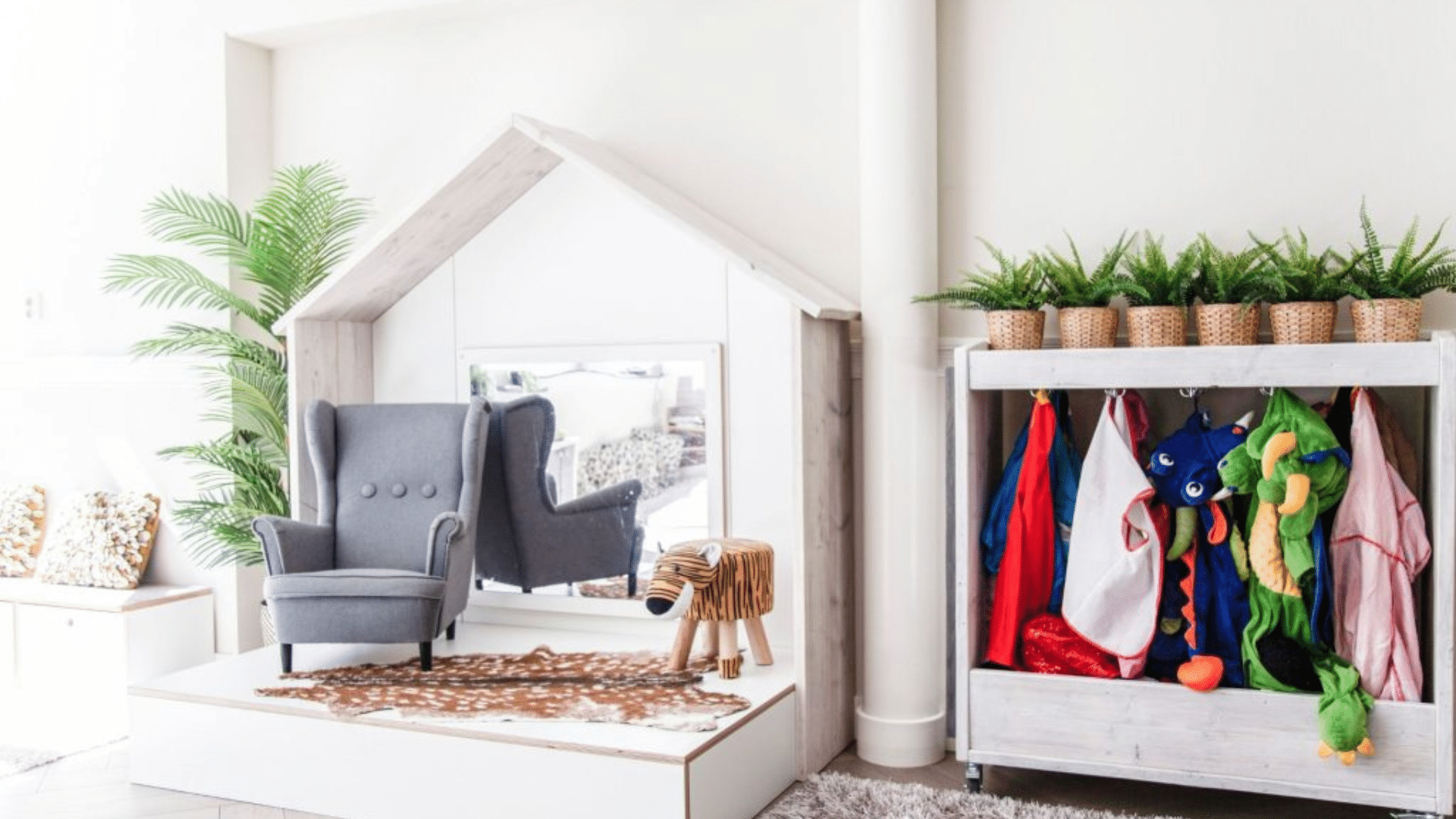 Mijn dochter gaat elke dag weer met plezier naar Greenkidzz. Vol verhalen over vlinders, schaap Otje, de andere kindjes en de medewerkers komt ze terug. Ze speelt heerlijk veel buiten en leert erg veel. De leidsters zijn erg lief en goed. Er is veel aandacht voor de overdracht en ze kennen de kinderen heel goed. We zijn dan ook erg tevreden.
Irma
Een geweldige plek voor mijn zoontje, met lieve leidsters, een prachtige speeltuin en goede zorgen!
Freya
Bobbie zit nu 6 maanden bij Greenkidzz en ze vindt het heerlijk! Ze wil altijd naar buiten en dat kan daar; spelen in de tuin of naar de kinderboerderij om de hoek. Ze kan zelfs buiten slapen, fantastisch. Ze knutselen, krijgen yoga of toneelles en gaan elke maand naar Artis. Veel verschillende activiteiten dus en dat vind ik belangrijk voor haar. Daarnaast zijn de leidsters lief en ondernemend. Top!
Mariken
Puck gaat altijd met veel plezier naar de Creche. Op het moment dat ze binnenkomt loopt ze rechtstreeks op de puzzels af en kan er nog net een kusje voor mij vanaf. Het is erg goed geregeld op Greenkidzz. Tussen de middag heerlijke gezonde warme maaltijden, met mooi weer kunnen ze lekker de hele dag in de heerlijke tuin spelen en daarnaast worden er vaak leuke activiteiten voor de kids geregeld, zoals muziek lessen of yoga. Voor mij een hele geruststelling dat Puck overdag in goede handen is bij de lieve leidster van Greenkidzz.
Mirande Andrea
Onze zoon gaat al vanaf een leeftijd van 10 weken naar het kinderdagverblijf. Het is voor veel ouders dan al een hele stap, zo ook voor ons, om je kindje los te laten. En bovendien, buiten een paar keer wennen en sfeerproeven, kan alleen de praktijk uitwijzen hoe de uiteindelijke opvang van je kindje bevalt. Maar al vanaf het eerste moment hebben wij een heel goed gevoel bij de opvang van ons kind. Leidsters die met hart en ziel voor de kindjes zorgen en alles te bieden hebben wat ze nodig hebben: warmte, gezelligheid, veiligheid. Daarnaast ondernemen ze bij Greenkidzz ook de nodige activiteiten: yoga, muziekles, knutselen, liedjes zingen, buiten spelen of een bezoekje aan de dierentuin. Alhoewel Ruben nu in de leeftijd zit dat hij 's morgens bij het wegbrengen weleens moeite heeft met afscheid nemen, is hij aan het einde van de dag àltijd vrolijk als we hem weer komen ophalen: een dagje spelen, knuffelen, knutselen en heel veel ervaringen rijker. Kortom: Wij zouden dit kinderdagverblijf absoluut bij iedereen aanraden.
De belangrijkste plussen op een rijtje:
Kundige en fijne leidsters
Horizontale groepen (vooral fijn bij heel jonge kindjes)
Relatief ruime openingstijden (07.30 – 18.30 uur)
Warme maaltijd tussen de middag
De band/betrokkenheid met de ouders d.m.v. ouderavonden, zomerfeest en een bezoekje aan Ballorig.
Veel activiteiten voor de kindjes
Ruben leert veel: sociale vaardigheden, spelletjes, etc.
Tijn & Anita, ouders van Ruben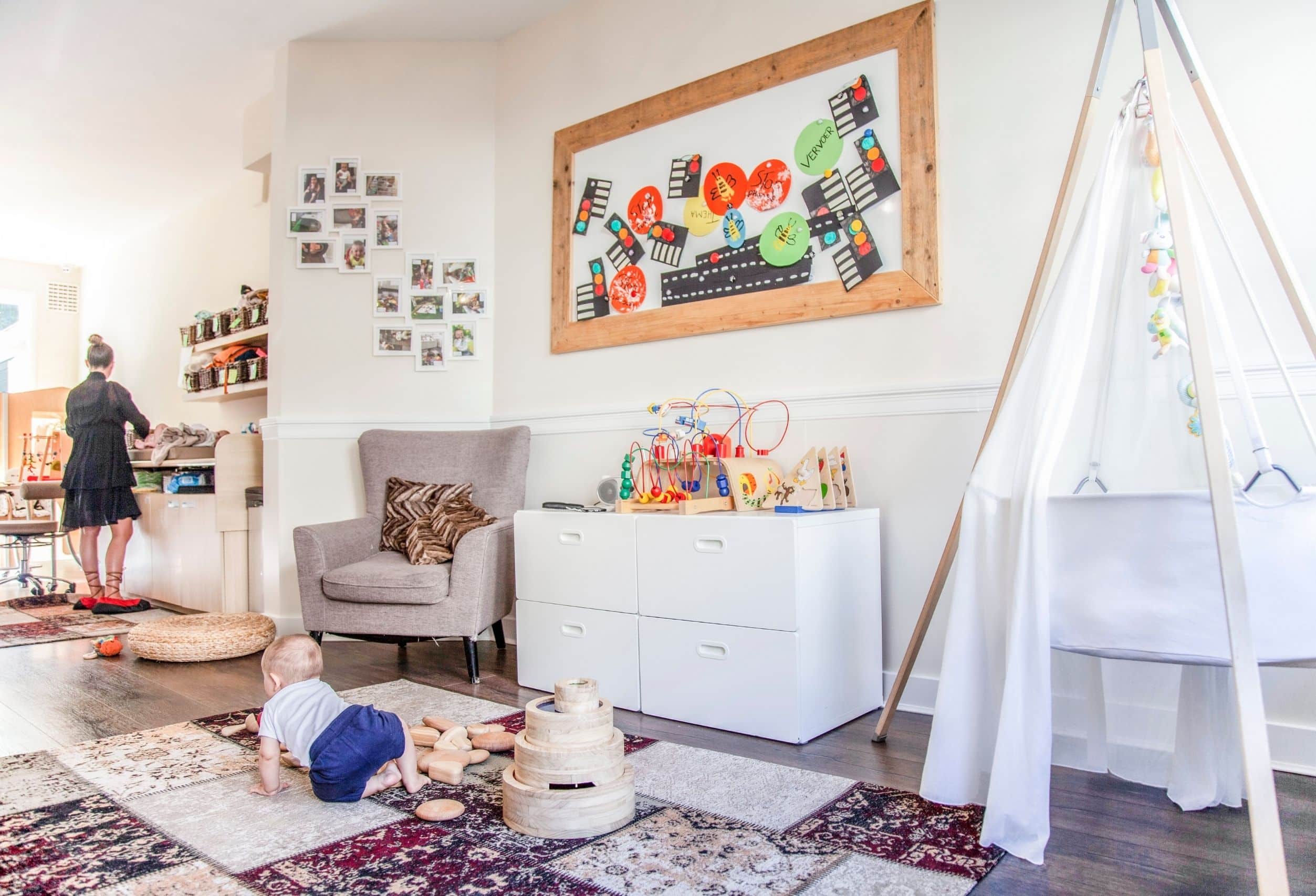 Mijn ervaring bij Greenkidzz was geweldig, mijn zoontje werd altijd geliefd ontvangen alsof het een kind van hun zelf was. De leidsters konden mij altijd goed vertellen hoe mijn zoontje de dag had door gebracht. Verder ben ik ook heel erg tevreden hoe hun dag ritme er uit ziet, en de regels die Greenkidzz mee geeft aan de kleintjes. Ik ben zeer tevreden over Greenkidzz! Ga zo door!!!
Kelly Wormhoudt
The care and attention to detail along with the involved leidsters at Greenkidzz is a breath of fresh air. In my work I have seen many day cares and what stands out at the Greenkidzz is how everything runs like clockwork and done with a smile.
Lisa Zeviar
Helaas gaat Hidde naar een andere creche vanwege een verhuizing naar Bussum. Hidde vindt dat heel jammer en ik als moeder vindt het waarschijnlijk nog spannender. Ik ben heel tevreden over Greenkidzz. De 2 jaar dat ik mijn zoontje daar naartoe heb gebracht heb ik hem altijd met een goed gevoel achter gelaten. Alle dames die daar werken zijn hartstikke lief voor de kinderen en ze werken ook altijd op dezelfde dagen. Dat was ook voor mij heel belangrijk, om niet elke week een ander gezicht te zien. Daarnaast vond ik het ook een pluspunt dat de kinderen tussen de middag een warme maaltijd krijgen.
Heel erg bedankt voor de goede zorgen!
Kim Wegter
Sinds een tijdje zit ons zoontje op kinderopvang Greenkidzz. Wij hebben goede ervaringen opgedaan. De leidsters zijn ervaren en vooral heel lief. Je komt in een warme en huiselijke sfeer terecht.
De start was gelijk goed. In de wenperiode zijn we goed opgevangen, waardoor we onze kleine met een gerust gevoel konden achterlaten. Nu hij steeds meer besef heeft van zijn omgeving merken we dat hij enorm aan het genieten is.
Tijdens de evaluatiegesprekken met de leidster kwamen we erachter dat onze kleine al veel meer kon dan we zelf doorhadden, bijvoorbeeld het flesje zelf vasthouden. Grappig dat die kleintjes je zo voor de gek kunnen houden…
Hanan Amrani 
Vanaf het begin hebben we onze zoon met een gerust hart bij Greenkidzz achtergelaten. De leidsters zijn lief met de kinderen en er zijn voldoende voorzieningen. Voor ons als ouders is het bovendien handig dat de organisatie klein en flexibel is.
Mark Santcroos
Mijn kinderen zitten inmiddels op school, maar zijn op de babygroep gestart bij Greenkidzz. Wij denken dan ook allen met veel plezier terug aan hun tijd daar, een gezellige sfeer met oprecht geïnteresseerde juffen/leidsters. Dit is iets wat vaak ontbreekt bij grotere instellingen. Het kinderdagverblijf is kleinschalig, dus kleinere groepen wat erg fijn is. De leidsters zijn hoger opgeleid en/of zeer ervaren en boven alles erg lief en betrokken. Er is veel stabiliteit, altijd vaste leidsters op de groepen. Verder worden er veel leuke activiteiten gedaan, zoals kinder yoga en muzieklessen. Ook wordt er veel buiten gespeeld en er wordt er veel aandacht gegeven aan feestdagen.
Ook is het prettig dat er altijd een fijne overdracht is, zowel bij het brengen als het ophalen nemen de juffen uitgebreid de tijd voor de kinderen. Verder word er ook veel aandacht gegeven aan gezond en gevarieerd eten, wat erg geruststellend is. Regelmatig mochten ze meehelpen met samen cakejes bakken of koekjes, iets wat ze zelf erg leuk vinden.
Greenkidzz wordt geleid door een professionele en vooral aardig en betrokken eigenares. Via de maandelijkse nieuwsbrief worden alle ouders door haar zeer goed op de hoogte gehouden van alles wat er speelt.
Kortom, wij zijn altijd heel erg tevreden geweest, echt een enorme aanrader voor alle (nieuwe) ouders en kinderen!
Caitlin King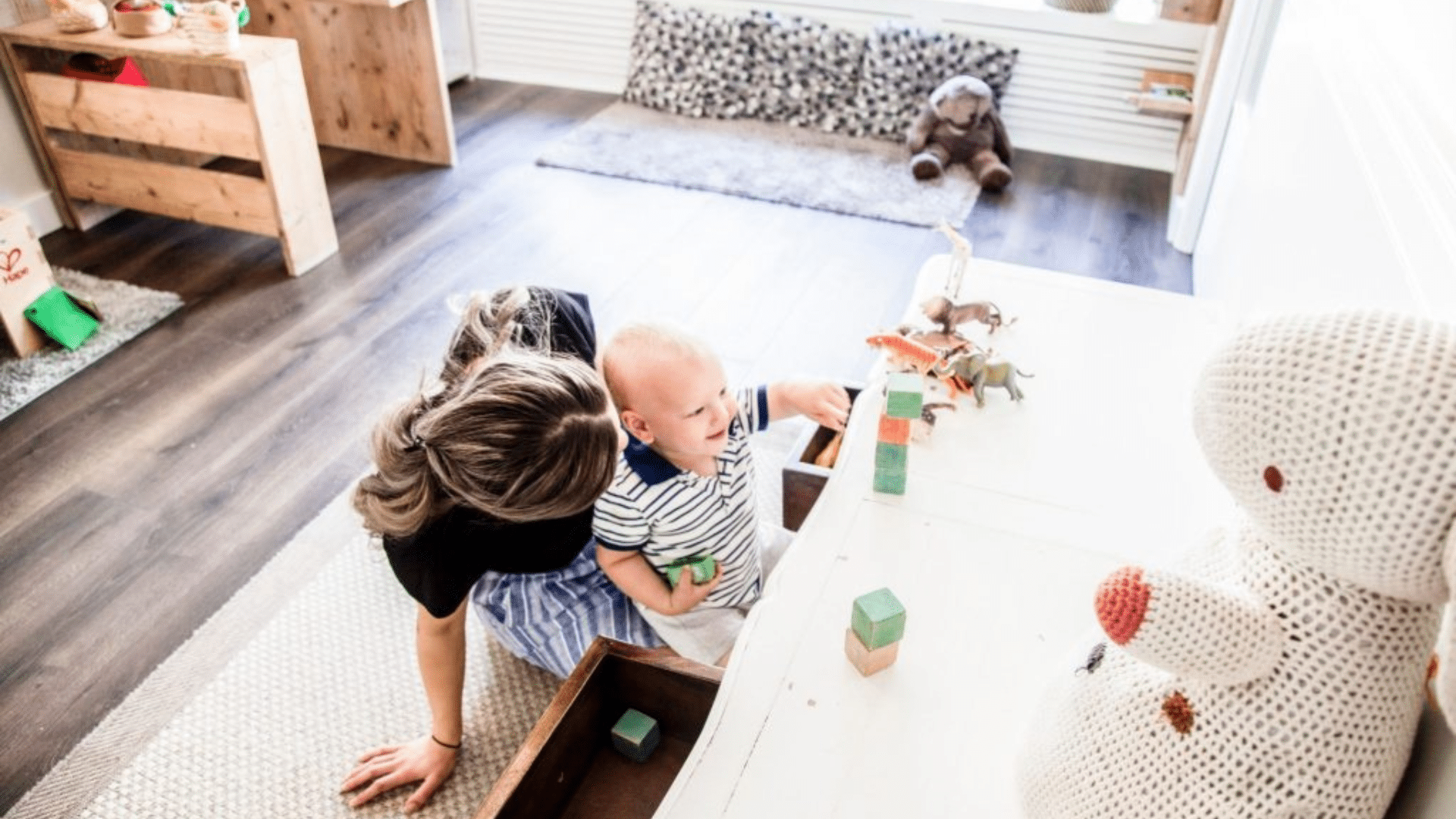 Mijn kind heeft vanaf ongeveer dat hij 6 maanden oud was tot zijn 4e verjaardag op Greenkidzz gezeten. Ik vind dat er op Greenkidzz een leuke en open sfeer heerst. Mijn kind heeft het erg naar zijn zin gehad. Als ouder kan je ook altijd met je vragen terecht bij de leiding, de leidsters of via de oudercommissie. Fijn vind ik dat er 's middags warme maaltijden zijn, dat er extra activiteiten zoals yoga, muziekles of uitstapjes naar het Vondelpark of zelfs Artis worden georganiseerd. En voor de ouders zijn er informatieve ouderavonden over EHBO, opvoeden of schoolkeuze.
Martijn Jacobs
Onze beide kinderen gaan sinds ze piepkleine baby's zijn naar kinderdagverblijf Greenkidzz. Vanaf het eerste moment had ik een goed en prettig gevoel bij deze crèche. De persoonlijke betrokkenheid van de leiding, de lieve leidsters, de flexibiliteit van de opvang en de kleinschalige groepen spraken direct aan. Onze oudste zoon heeft inmiddels alle drie de locaties aangedaan en geniet op crèchedagen van de yogales, muziekles, knutselen, puzzelen en boekjes lezen of lekker spelen in het keukentje of in de tuin met zijn vriendjes en vriendinnetjes van de crèche. Hij vindt het maar wat stoer om zijn kleine zusje weg te brengen naar en op te halen van de babygroep, alwaar zij rustig en lachend ligt te spelen op de mat met een uitdagende babytrimmer boven haar hoofd. Omdat onze zoon 's middags warm eten krijgt op de crèche, hoeven wij 's avonds niet direct in kookmodus en kunnen we even rustig napraten over de dag op de crèche terwijl hij een boterhammetje eet. Wij laten onze kindjes met een gerust hart achter op Greenkidzz tijdens een werkdag en niets is leuker dan onverwacht door het raam kijken en zien dat de kinderen het enorm naar hun zin hebben!
Anne Hakvoort
I would absolutely recommend Greenkidzz as a creche for your son or daughter.  My son attended the creche for a year and a half and was always treated with love and attention.  During that time the management were flexible and were always available to discuss anything I needed with them.  As an expat without any family in the area they were my reliable help and spoke English to me and often with my son when he was younger.  A great team of lovely ladies!
Elizabeth